Pamela Goodwin
Pamela Goodwin brings with her a wealth of knowledge about her two passions – antique silver and the fascinating local craft which is Tunbridge Ware.
It's a return home both for Pamela, who ran her own shop here for many years, and for Tunbridge Ware itself, much of which was first made at workshops on the Parade – as it was then known – in the 19th century.
The instantly recognisable pieces have long been associated with the town, and it's a privilege for us to now be in a position to offer Pamela's curated collection for sale within a stone's throw of where they were painstakingly hand-crafted some 200 years ago.
Visit ScottishAntiques.com to view a selection of Pamela's Tunbridge Ware items, and silver artefacts or – of course – come and visit to view everything up close and personal.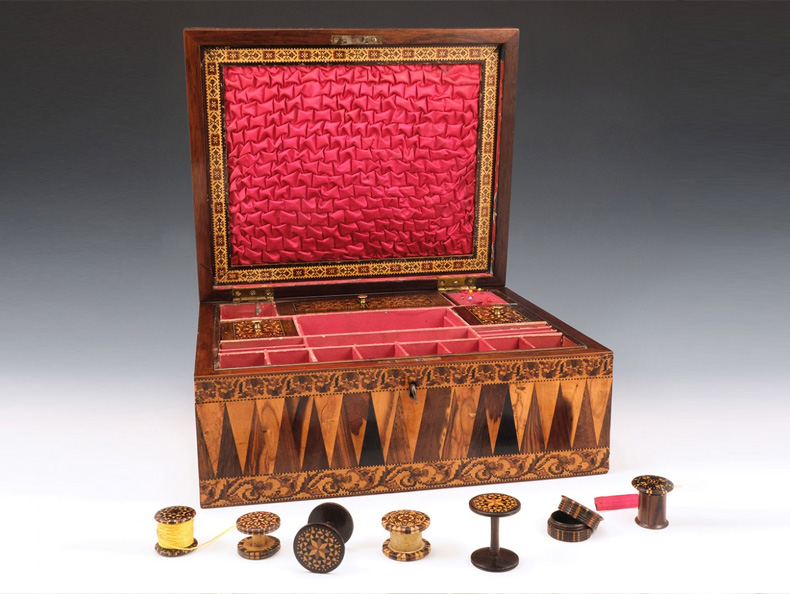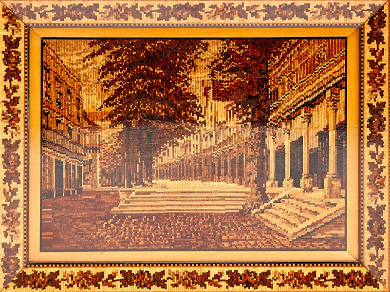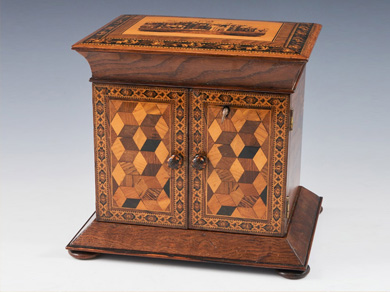 Opening Times
| | |
| --- | --- |
| Monday | Closed |
| Tuesday | 10:00 - 17:00 |
| Wednesday | 10:00 - 17:00 |
| Thursday | 10:00 - 17:00 |
| Friday | 10:00 - 17:00 |
| Saturday | 10:00 - 17:00 |
| Sunday | 11:00 - 16:00 |
Our Location