Centre Information
The Pantiles is an area of 70+ independent stores offering a shopping experience uniquely suited to finding that special something and rarely found in other shopping centres.
Almost entirely all owner-run there are a variety of specialist shops, art galleries, cafés, restaurants and bars each offering their own particular style of trading. Festivals involving Jazz, Food and Fashion are frequent along with fortnightly Farmers' and Craft Markets showcasing the best of the region's talent.
Immerse yourself in the 400 year old history of the location brilliantly reflected in the elegant tree flanked colonnaded walkway. Summer months also present visitors with the opportunity to sample the waters of the Chalybeate (pronounced Ka-lee-bee-at) Spring whose discovery back in 1606 marked the beginning of Royal Tunbridge Wells.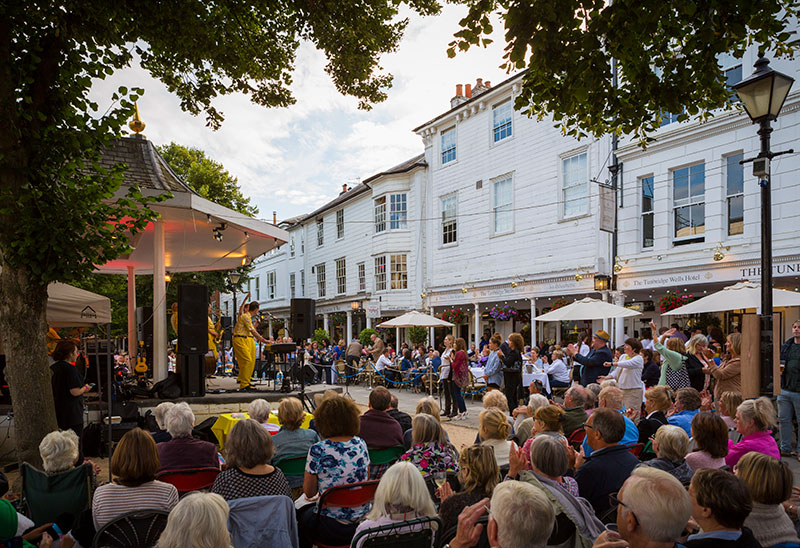 Travelling Here
By Train:
From London: Regular mainline services from London Cannon Street (CST), London Charing Cross (CHX), London Blackfriars (BFR) stations direct to Tunbridge Wells (TBW) run regularly throughout the day and take approximately 55 minutes. The Pantiles is an easy 10 minute work downhill from Tunbridge Wells Station.
From Brighton: Regular services changing at St Leonards Warrior Square (SLQ) run throughout the day and take approximately 2 hours.
On Foot:
From the Tunbridge Wells Railway Station – Route 1 – Fastest
Head South and exit the Station turning right onto Vale Road
Continue down Vale Road until it merges with London Road
Continue down London Road going past the first roundabout
The Pantiles is straight ahead of you
From the Tunbridge Wells Railway Station – Route 2 – Via City Centre
Head South and exit the Station turning left onto Vale Road
Take your first right onto High Street
Continue down High Street until the end taking a right to lead you onto London Road
Once on London Road take a left
The Pantiles is straight ahead of you
By Bus:
Tunbridge Wells Services: 222, 228, 229, 230, 231, 281 & 282 all stop outside the Pantiles on London Road
From London: Line 786 from Cannon Street Station goes directly to the Pantiles and takes approximately 1hr 40 mins. Lines 788 can also be taken from Cannon Street Station to Mount Ephraim Road in Tunbridge Wells (the Pantiles is then a 13 minute walk via London Road)
From Brighton: The Regency Route 28, 29 and 29X go direct from Brighton, Old Steine (Royal Pavilion) Station to the Pantiles and take approximately 1hr 40 mins.
By Car:
As there are a variety of routes available please enter TN2 5TN into your Sat Nav or alternatively visit either Google Maps or The AA to plan your journey.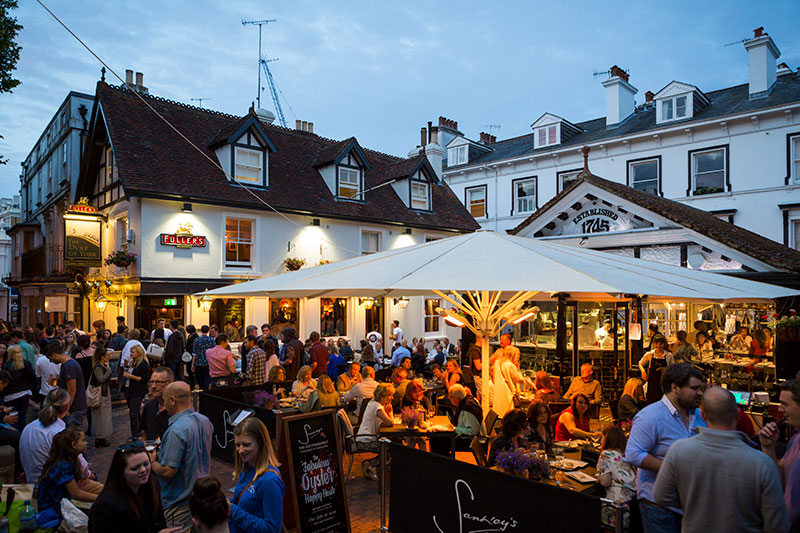 Parking
The Upper Pantiles Car Park is located on Major Yorks Road (adjacent to The Common).
To pay for your 'All Day' parking click here.
The Upper Pantiles Car Park offers 170 spaces 24/7 and is literally across the road from The Pantiles. The Sat Nav postcode is TN2 5TP.
Tunbridge Wells Borough Council also operates an additional 114 spaces at The Pantiles Car Park (TH4 8HG) on Eridge Road (before the Sainsbury's roundabout) and 54 spaces at Linden Park Road (TN2 5QL) behind the Corn Exchange.
Limited street parking is also available.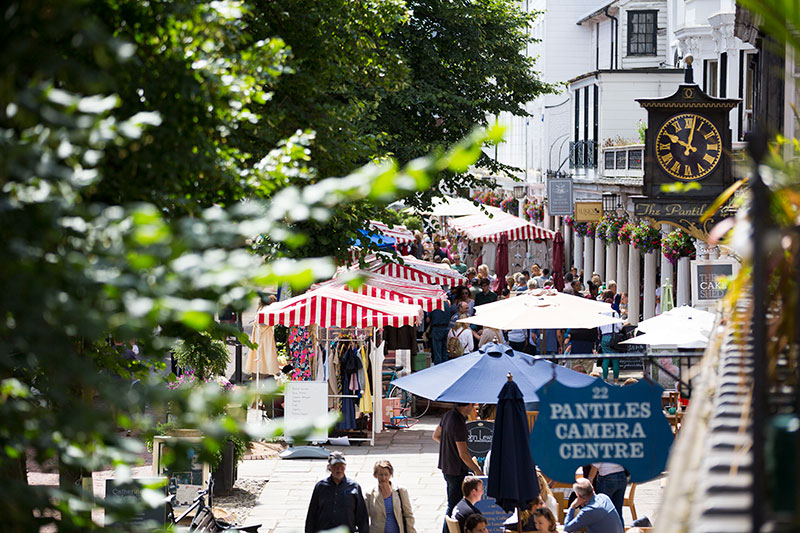 The Pantiles Markets
Are you interested in joining our family of traders? There are limited pitches available. Please email Kami at manager@pantilesevents.com for enquiries or to secure your spot.