The Zero Waste Company
The Zero Waste Company is still open, but shop hours are reduced from 11am to 3pm Tuesday - Saturday. Closed Sunday & Monday. This is to allow us time to restock and pack deliveries. Only 3 people are allowed in the shop at any given time. Please don't be offended if we ask you to wait outside – we are more than happy to make you a coffee while you wait! We have strict distancing measures in place when customers are in the shop. Only our brown paper bags are to be used for produce. We regret that we can longer accept customer containers to refill - with the exception of cleaning refills, which must be empty and clean. We will sanitise the container before and after filling. Where possible, our staff will refill for you to allow minimum contact with our units.
Delivery: Delivery is available within a 10-mile radius, and we also offer a Click and Collect service in-store. Please email until we send an update when our online ordering goes live. We are asking for donations towards delivery costs of £2 for those who are able.
Payment: We no longer accept cash. Card payments only please.
NHS Discount: All NHS workers get priority delivery, and 10% off all orders. Please just let us know when ordering.
The Zero Waste Company is the first completely plastic free store in Tunbridge Wells! Our aim is to provide a zero waste environment for our customers, offering refill stations on bulk goods, household and personal toiletries, as well as ethical vegan make up, perfume and accessories.
We work with a local farm to offer fresh seasonal fruit and vegetables, and a zero waste florist for beautiful flowers without the cellophane! Did we mention we offer great coffee and breakfast? Bring a cup or container (or use our compostable ones) and take away, or come and hang out with us in store in our comfy seating area! Whether you are looking for an eco-solution to your shopping or a place to chill with some like-minded individuals, we have it covered.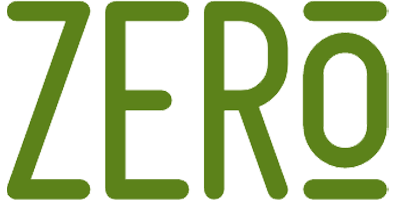 Opening Times
| | |
| --- | --- |
| Monday | 10:00 - 17:00 |
| Tuesday | 09:00 - 17:00 |
| Wednesday | 09:00 - 17:00 |
| Thursday | 09:00 - 17:00 |
| Friday | 09:00 - 17:00 |
| Saturday | 09:30 - 17:00 |
| Sunday | 10:00 - 16:00 |
Our Exclusives
Now Open Sundays!
Due to requests, we have decided to continue opening the store on Sundays, from 10-1pm. This actually helps us too because...
WE HAVE TONS OF FRESH PRODUCE 😃😃😃 Today we have received deliveries of:
🍠 Loads of lovely fresh organic fruit and veg, including: sweet potatoes, carrots, apples, grapes, cauliflower, cucumber, aubergine and more!
🥖 A lovely load of freshly baked bread from our bakery (there will be sour dough tomorrow as well)
🍳 EGGS!!! We only have a few so get them while you can. Only 6 per person 😄
Come grab your Sunday roast veg, we even have Yorkshire pudding mix AND stuffing mix!
---
Our Location